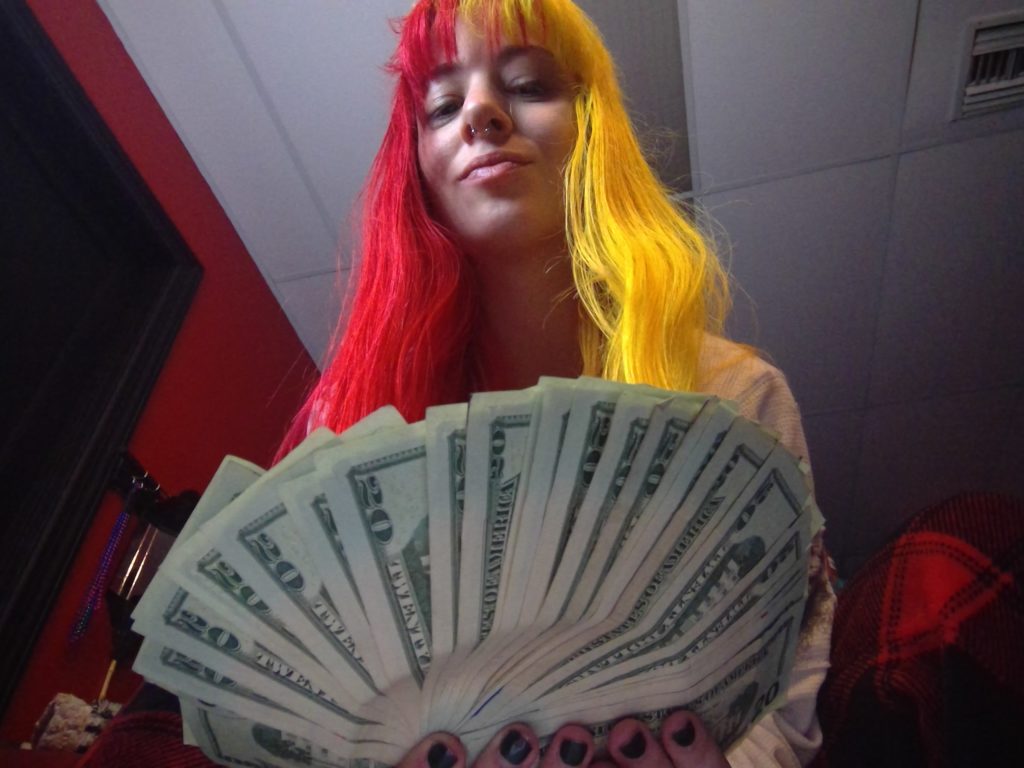 When should you tribute? Often, and without having to be told.
All subbies, slaves, pay pets, piggies, and minions are expected to tribute before the first meeting, and on a regular basis, without being reminded.
If you are actively serving Me. your joy should come through making Me happy and keeping a smile on My face. It should therefore become second nature and automatic to you to be be sending – and if it doesn't, you don't belong in My Queendom.
Cash Tributes are always preferred over gifts. Gifts are always appreciated, but to better serve Me and keep Me happier, contribute directly to My funds and let Me best decide where it goes.
Cash gifts, tributes, and drive-by cash drops can be sent via Amazon – send to My email: TributeGoddessLilith at gmail dot com.
(**Any emails sent here from anyone other than Amazon are automatically filtered into the trash, so don't bother trying to write Me here.)
Trusted slaves will be given other, better ways to tribute such as Venmo, CashApp, and Paypal. (These are attached to a different email address, don't randomly send) 😊💕
Of course, you can always simply send cash tributes on any of My clip sites or fan sites – just remember that these take 20% for processing, so if you want to be a really good boy/girl, you'll include enough to cover the fee.
Gift cards I can always appreciate and use: Sephora, Hotels.com, Southwest Airlines, and Speedway gas cards.
If you do not tribute, you will not be part of My Empire. Period.